Build your network and get connected in the industry
Workshop Highlights:
Different methods to build your network
How to communicate to influence connection
Tips and tricks on how to make a good impression when networking
Date: July 24, 2021
Time: 10:30am-12:00pm
REGISTER FREE
(Limited spots available)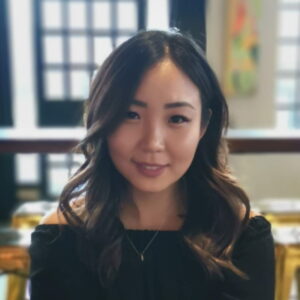 Jennifer Kang is a Campus Recruitment Specialist with experience in hiring for co-op and new grad positions for a variety of companies and industries. Jennifer loves connecting people with new opportunities that would benefit their growth and development. She's passionate about diversity and inclusion recruitment practices and elevating under represented groups by mentoring and sharing her experiences with them. She's a huge advocate for diverse workforces and believes that diversity of thought will help foster and build innovation. During her free time, she enjoys binge watching Netflix shows, playing a variety of online games, and going out for long walks with her dog.