Volunteer: Inspire and be inspired!
Becoming a volunteer at 105 Gibson Centre can be a fun and rewarding experience.
Get started today by following these three easy steps.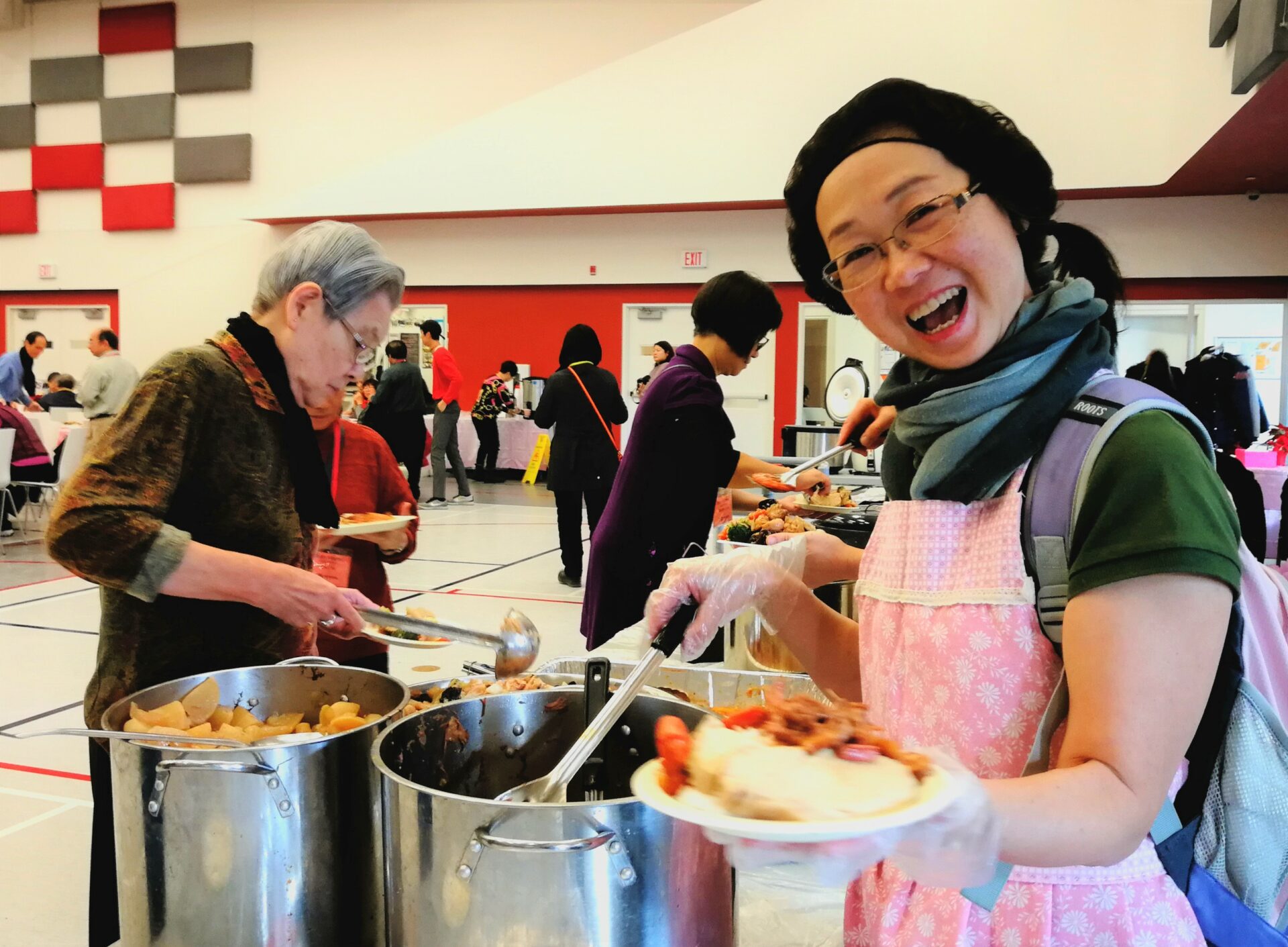 Frequently Asked Questions
How old do I have to be to volunteer?

Volunteering is an awesome way to make new friends, gain new skills and to make a difference in your community! We welcome volunteers of all ages, however our minimum age requirement is 14 years of age to apply to our volunteer program.

If you're under 18 years of age, don't forget to ask your parent/guardian for permission before applying for a volunteer role!

Will volunteering take a lot of my time?

Each volunteer role is unique and requires a different time commitment. Once we receive your application, our staff will connect with you to discuss what each volunteer role entails. You may wish to volunteer for special events only. Volunteering on a weekly basis is a big responsibility. Please reflect on your availability and commitment.

Do my volunteer hours count towards community service requirement?

Absolutely! If you are looking for a student opportunity, please complete the Volunteer Application Form or contact us directly to see if there are any openings available.

What is volunteer screening and what can I expect?

Screening is a multi-step process that helps match people with volunteer positions while improving the quality and safety of 105 Gibson Centre's programs and services offered. It helps to ensure that the volunteers' involvement is meeting the needs of the organization, the populations they serve and the volunteers themselves. Screening may include application, interview(s), reference(s), police check(s), orientation and training, and more as needed. Each volunteer role is unique and thus not all steps may be necessary. Volunteers will receive instructions on what is required when exploring the different volunteer positions.

Will I need to get a Police Records Check?

At 105 Gibson Centre, we are serious about our responsibility to protect the children and other vulnerable people who we serve. For some volunteer roles, we may ask you to provide us with a current Police Records Check or Vulnerable Sector Check. Volunteers will receive instructions on obtaining the appropriate police records check when they are accepted into the volunteer role. This step is required for some, but not all volunteer positions at 105 Gibson Centre.