Support our Food Bank during COVID-19
The Food Bank is one of the essential services we are running during this COVID-19 pandemic. We accept non-perishable food donations. For more details, please contact: fooddrive@105gibson.com.
We provide food to people who are struggling financially. We also aim to build relationship through visitations and a support network by offering other needed services.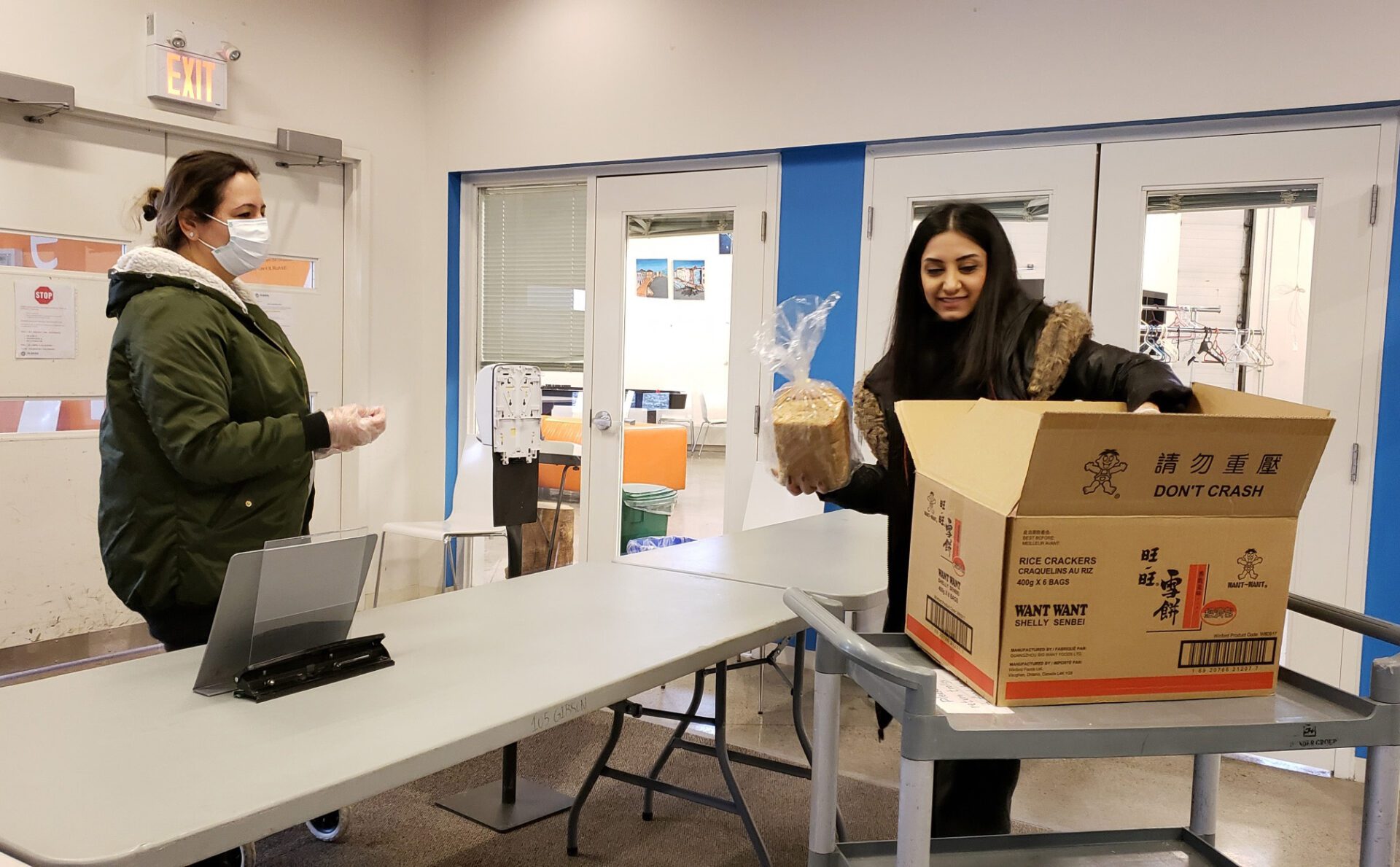 If you are in need of food, please contact us at 905.946.8787 ext 107 or fooddrive@105gibson.com. We serve on a by-appointment basis to ensure that someone can meet with you when you are here for the first time. On your first visit, we will ask you some questions to get to know you and your situation.
Don't worry, we respect your privacy and will not share your information without your permission.
Give Food or Financial Donation
We now ask for financial donation so we can purchase food for the food bank clients. Please support them by making a secure online donation and clicking "Food Bank" in the first question.
Please donate non-perishable food items only, such as canned meats and vegetables, cereal, and rice. Also, we ask that you make healthy choices when picking the food to donate.
The drop-off box is located at the Centre's North entrance. You may drop off your food donation anytime during the centre's opening hours.
Thank you for loving them!
Disclaimer: 105 Gibson Centre will use all reasonable and best efforts to honour donors' wishes in disbursing their donation to the program of their choice. Where donations have exceeded the immediate demands of the designated program or where the program is cancelled, 105 Gibson Centre will reserve the right to redirect the donation to other priority areas.