About Us
Counselling is:
Voluntary
Confidential
Affordable
Our  Counselling Service, addressing the dimension of mental health, will help our clients resolve the challenges and build resilience in their lives. Afterall, a healthy mental state contributes to our overall wellness.
We offer comprehensive services as a team comprising psychologists, psychotherapist and social workers can address clients' issues thoroughly.
As an integral part of 105 Gibson Centre's ministries, clients have the convenience of receiving counselling services at the same location where they enjoy other programs and services.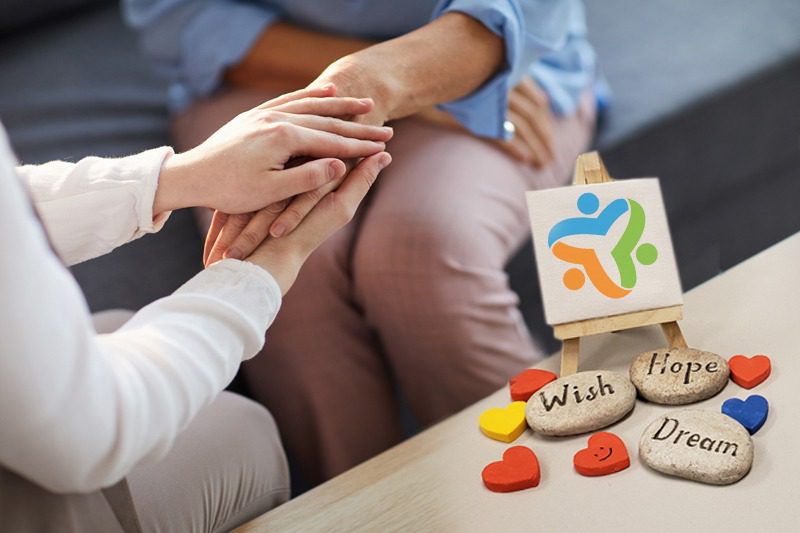 Our Services
Our Counselling can help individuals, families and groups with issues such as:
ADHD, Autism, and Neurodiversity
Addiction
Anxiety and Depression
Behavioral Issues
Couple or Family Conflict
Disordered Eating
Grief and Loss
Life Transitions
Sleep Issues or Insomnia
Self-Esteem
Stress Management
Trauma and Abuse
Language:
Cantonese, English, Korean, Mandarin and Spanish
Fees:
Counselling service is not covered by OHIP. But there are multiple payment options for our clients. Clients can pay by insurance or can be subsidized or decreased in certain situations based on a sliding scale.
Expenses on psychological and counselling services may be tax-deductible with receipts issued by 105 Gibson Centre.
Our Team:
Our Team consists of psychologists, registered psychotherapists and social workers. This combination of members ensures that we can provide comprehensive mental health services including diagnosis, psychotherapy and access to community resources to help as many people as possible.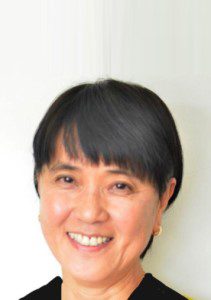 Tammy (105 Gibson Counselling Service Clinical Director) is a Clinical Psychologist, a Registered Psychotherapist, and a Registered Marriage and Family Therapist and a Clinical Member and Approved Supervisor with the Ontario Association for Marriage & Family Therapy (OAMFT), and American Association for Marriage & Family Therapy (AAMFT).
She obtained her B. Soc. Sc. in Psychology and M. Soc. Sc. in Educational Psychology from Hong Kong University, M.Div. in Counseling from Tyndale University College & Seminary, and PhD in Clinical Psychology at Fielding Graduate University, an APA accredited program in the United States.
Before migrating to Canada, she worked in Hong Kong as an Educational Psychologist. After coming to Canada, she worked for the Family Services of York Region as a Psychotherapist and Clinical Supervisor. She is now working in private practice in Markham. She provides individual, couple and family assessments and treatments to clients from diverse backgrounds and with different presenting issues.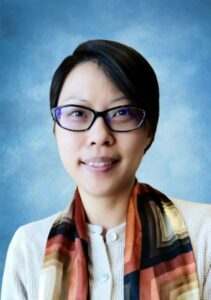 Asanda is qualified as both a Registered Psychotherapist and also a Spiritual Care Practitioner. She registered with the College of Registered Psychotherapist of Ontario (CRPO) and Canadian Association for Spiritual Care (CASC). Asanda completed her Master's degree at University of Toronto.
Asanda worked with all age groups encountering various mental health challenges. Asanda believes that there are ways to manage and work through the complex situations through therapeutic work. Underpinning her approach is an unconditional positive regard, which is foremost contained within a safe, compassionate, and non-judgmental space for the people with who she works. She has experience in working with motor vehicle accident clients, post-traumatic distress (PTSD), depression, loss and grief, self-esteem, family of origin issues, relational and work related issues. Asanda utilizes a variety of approaches. Her therapy is influenced by family systems theory as well as Cognitive Behavioral, Narrative and Emotionally Focused Therapy.
Asanda works with people in Cantonese, Mandarin as well as English.
Asanda passionately believes that people have the capacity to change, and often need encouragement, guidance and assistance in experiencing and achieving positive outcomes.

Outside of work, Asanda enjoys spending quality time with friends and family, exploring, baking and appreciating good food and outdoor activities.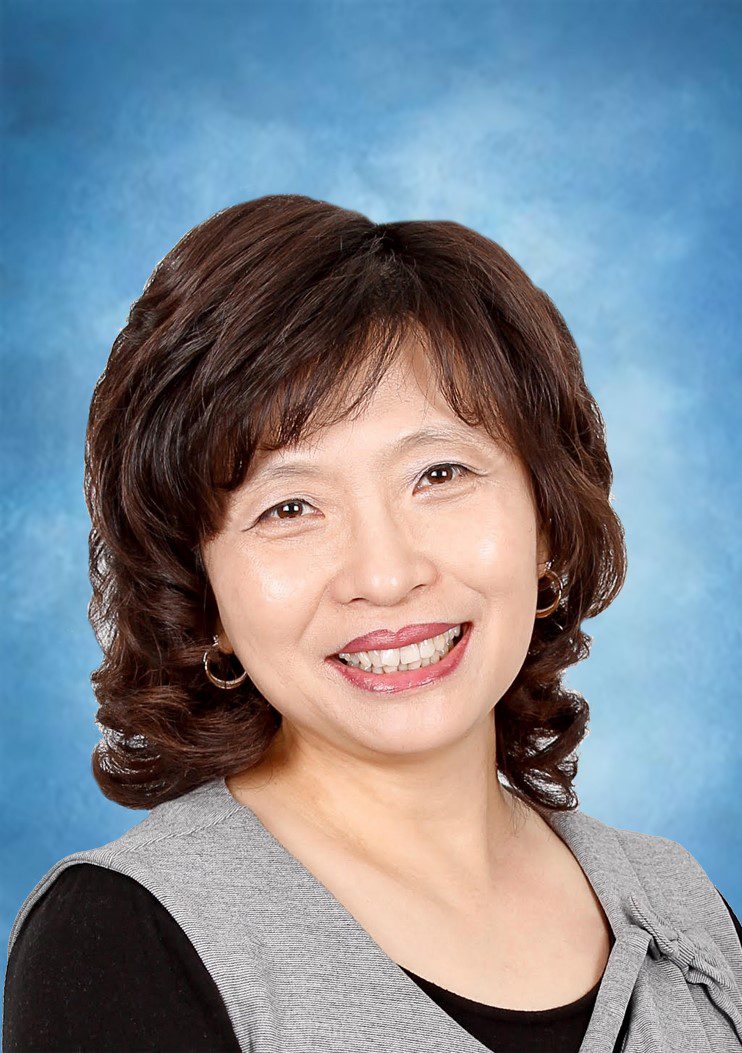 Yeong Ra is a Registered Psychotherapist with the College of Registered Psychotherapists of Ontario (CRPO).  She holds a M.A. degree in Marriage and Family Therapy from Talbot Seminary in California.
While in California, she was the director of the Korean Association of Biblical Counselling Center and the host of a Marriage and Family program on Gospel Radio Broadcasting Company.
Yeong enjoys working with individuals, couples and families. She has 19 years of extensive experience in counselling with a Biblical lens and as a professional counsellor in America and Canada.  Yeong had training with the Canadian Association of Spiritual Care and has a heart in pastoral care.
Yeong's expertise includes working with trauma, depression, anxiety, self-esteem, relationship, marriage and family difficulties, faith and spiritual issues, anger, grief and loss, addiction and attachment. She had special training in marriage and family therapy, premarital counselling for couples, and the Prepare-Enrich program for couples at any age and stage of their relationship.
She is the mother of four teenagers and wife of an ordained pastor.
She offers counselling in English or Korean.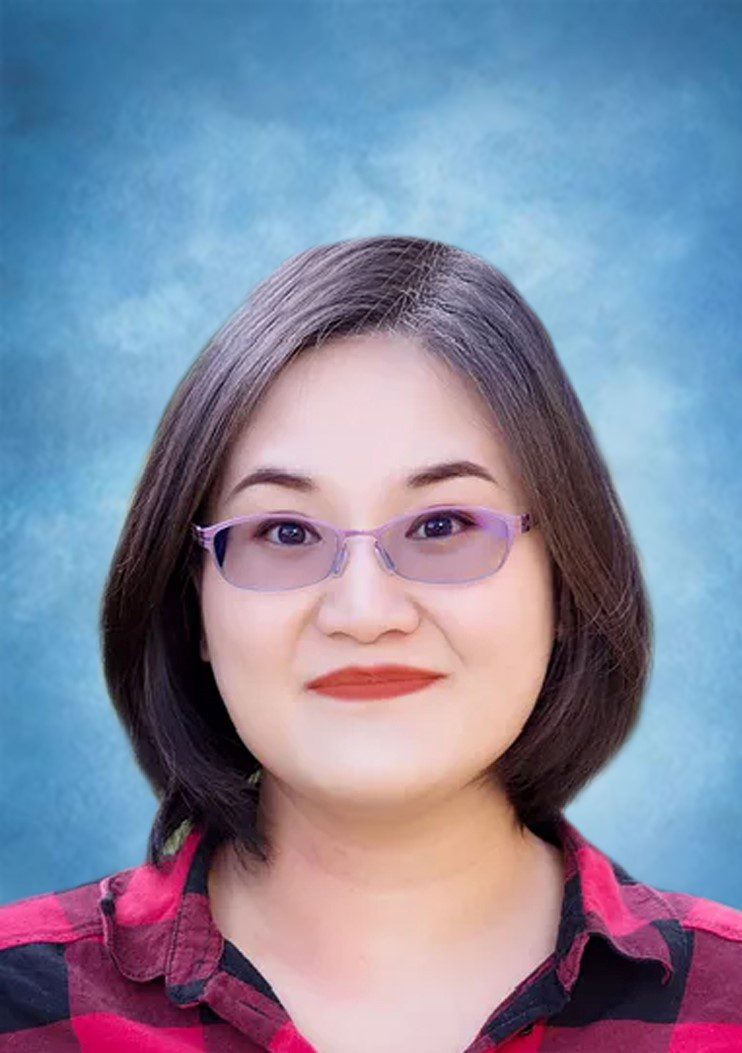 Aileen is a Registered Psychotherapist and is in good standing with the College of Registered Psychotherapists of Ontario.  She obtained a Bachelor of Education degree in New Zealand and then graduated with Master of Divinity (Major in clinical counselling) in Canada.
Aileen is a highly skilled, compassionate, empathetic and goal-oriented professional psychotherapist, dedicated to providing exceptional care and implementing effective therapeutic plans for individuals, couples and families. She is committed to the well-being of all clients, goes above and beyond to cater to their needs. She truly cares for her clients, and works diligently to help them find the answers they seek.
Aileen is an effective motivator, communicator, and advocate with inherent ability to manage all types of personalities, defuse stressful situations, proactively resolve issues, and achieve challenging goals and objectives.  She demonstrates the ability to establish rapport quickly, build trust, interact with and relate to individuals on all levels.  She has strong personal, organizational, and analytical skills and is fluent in English and Mandarin.
Since 2014, Aileen has worked with a variety of patients dealing with circumstances that are unique to their lives. When working with clients, Aileen incorporates several modalities into her practice including Family System, CBT, DBT, Narrative Therapy and Solution-Focused.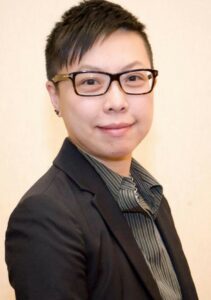 Pauline is a Registered Psychotherapist with The College of Registered Psychotherapists of Ontario (CRPO). She graduated from Queen's University with a B.A. in Psychology, as well as a M.Div. and a M.T.S from Tyndale University with a major in clinical counselling.
Pauline specializes in helping families to cope with accepting and accommodating loved ones with ASD, ADHD, Parkinson's, Alzheimer's, individuals with accessibility needs, and members of the LGBTQ+ community. She also has extensive experience in providing therapy to individuals, couples, and other forms of dyads and families facing challenges with depression, anxiety, self-esteem, loss, trauma, and difficulties in managing relationships.
Pauline adopts an integrative approach. Modalities she practices include family systems therapy, emotionally focused therapy (EFT, EFIT, EFFT), cognitive-behavioural therapy (CBT), dialectical behavioural therapy (DBT), focusing, mindfulness, relaxation therapy, and guided imagery. Her sessions are collaborative in nature, where the therapist and the client are being treated as equal partners in the therapy process.
Prior to becoming a RP, for over 20 years, Pauline worked as an enterprise strategy consultant and a Certified Design Thinking Coach, where she has gained extensive experience in driving cultural changes in large corporations.
In her own time, she enjoys outdoor adventures with her Golden Pyrenees Zaky and writing pop-music as a lyricist. She was born and raised in Hong Kong and practices counselling in English, Cantonese, and Mandarin.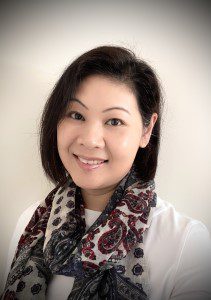 Cassandra is a Registered Psychotherapist with the College of Registered Psychotherapist Ontario (CRPO) and a certified Emotionally Focused Therapy (EFT) Therapist with the International Centre for Excellence in Emotionally Focused Therapy (ICEEFT). She holds a M.Div degree in Clinical Counselling from Tyndale University.
Cassandra loves working with individuals, couples and families. It is her passion to integrate her faith, professional knowledge, skills and life experiences to support people in need of a lift as they face their life challenges. In her sessions, Cassandra privileges every therapeutic relationship and is committed to walk alongside her clients with respect, empathy, compassion and warmth so that they can feel safe to explore their issues. She is very experienced in helping clients dealing with depression, anxiety, self-esteem, grief and loss, childhood trauma, relational distress, parenting, infidelity, addictive behaviours, and life transition.
Utilizing Emotionally Focused Therapy (EFT) as her primary approach to individual, couple, and family therapy, Cassandra aims to empower her clients to move towards growth and resilience by helping them make sense of their distress and restructure their emotional experiences in a non-pathologizing manner. She also draws on Family System Theory, Somatic Attachment Therapy, Cognitive Behavioral Therapy (CBT), Dialectical Behavioral Therapy (DBT), Focusing, Mindfulness, and trauma-informed approaches to meet her clients' treatment needs.
Outside of sessions, you will find Cassandra enjoying time with family and friends, gardening, listening to music, enjoying movies, or working on home projects. She offers counselling in English, Cantonese, and Mandarin.