About Us
Massage Therapy is:
"the assessment of the soft tissue and joints of the body and the treatment and prevention of physical dysfunction and pain of the soft tissue and joints by manipulation to develop, maintain, rehabilitate or augment physical function, or relieve pain."
Massage Therapy treatment has a therapeutic effect on the body, general health and overall well-being. Massage Therapy may be used to maintain and improve physical health and can also ease the effects of physical pain.
A recent consumer study sponsored by AMTA (American Massage Therapy Association) indicates that 88 percent of individuals view massage therapy as beneficial to overall health and wellness, from relieving pain to managing cancer symptoms and reducing depression. You can explore the many health advantages of massage therapy beyond simple muscle relaxation!.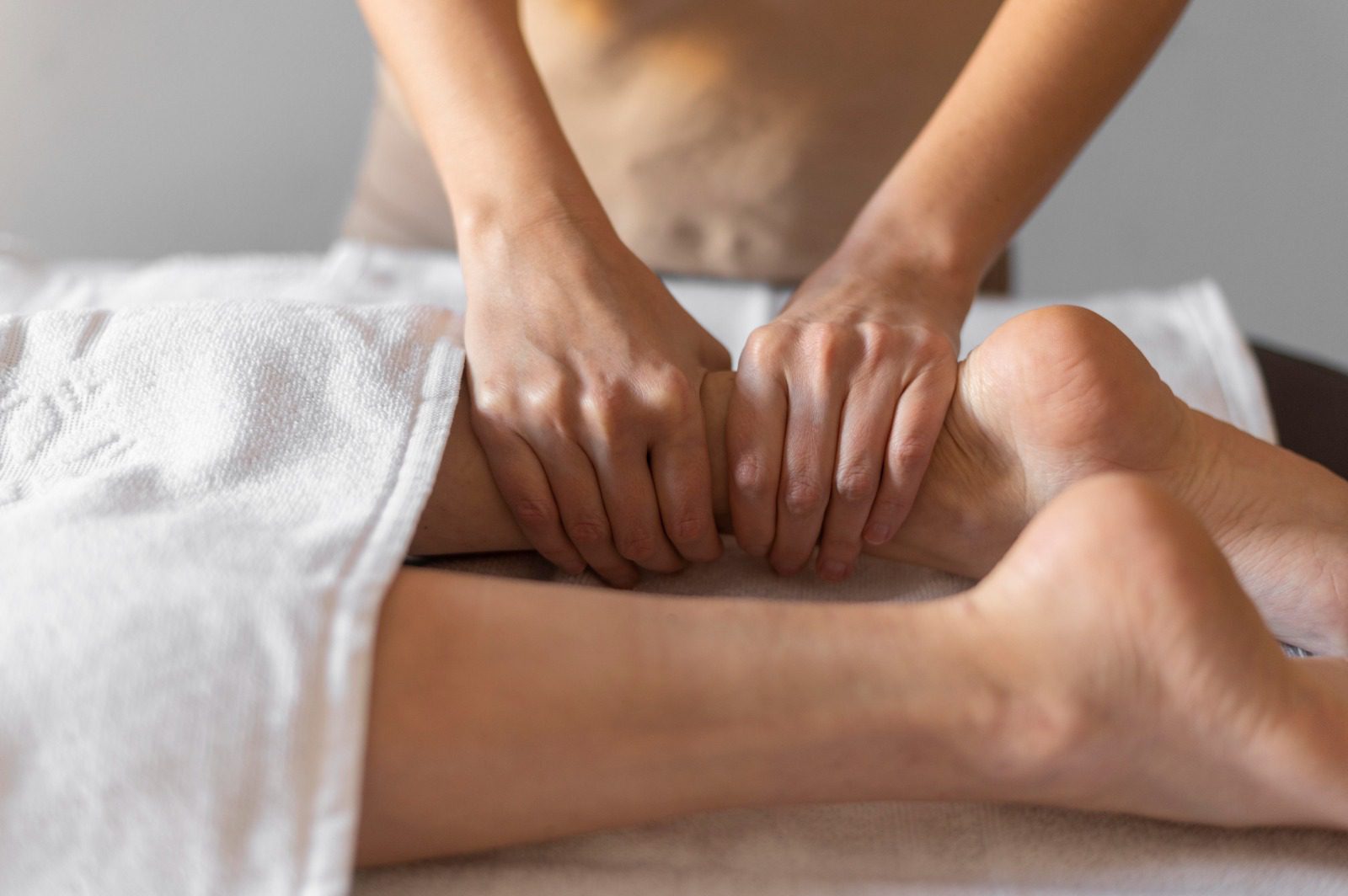 What to expect?
Mutual respect, courtesy, professionalism, confidentiality and dignity between you and the massage therapist
Being draped appropriately by a sheet, towel or blanket, with only the area being massaged exposed
A licensed/registered/certified professional massage therapist, working within their scope of practice and in an ethical manner. Expect them to be a member of a professional association with a code of ethics.
A health intake conversation about your medical conditions and your expectations for the massage
The right and option to ask questions of the massage therapist and receive professional responses
The right to determine if there will be conversation, music, or quietness during the massage
An explanation of the nature of the massage and techniques to be used before the start of the massage
The right to consent to the massage techniques and approaches, including the level of manual pressure, used in the massage and the ability to request adjustments to pressure at any time during the massage
The right to stop a massage and report anything you feel is inappropriate during the massage.
Conditions Treated:
Back or neck pain
Pain in the shoulder, elbow, or hand
Pain in the hip, knee, ankles, or feet
Muscle strains
Carpal Tunnel Syndrome
Tension Headaches
Stiffness
Stress and depression
Water retention
Benefits of Massage Therapy:
Return to doing activities of daily living independently
Increase range of Motion/ Flexibility
Reduce muscle tension
Promote relaxation, reduce anxiety
Ease symptoms of depression
Relieve stress and decrease pain
Sleep better
Improve cardiovascular health
Help chronic neck pain
Decrease symptoms of Carpal Tunnel Syndrome
Manage low-back pain
Reduce pain of osteoarthritis
Help fibromyalgia pain
Better daily function and performance
Language:
Cantonese, English, Mandarin
Fees:
50% of payments from the clients will donate back to 105 Gibson Centre for helping with the community.
With insurance:
We do not provide OHIP, WSIB, MVA, or OW based Massage Therapy, and patients can use private insurance to claim for expenses. We will only use private insurance for claims.
Patients will receive a receipt to submit for claims and reimbursement.
Without insurance:
A reduced fee will be charged if the client has no insurance coverage.
We have sliding scale for low-income clients. Please call to inquire.

REGISTERED MASSAGE THERAPIST | BA, RMT, CMTO
Cecilia graduated with a Bachelor of Arts degree from York University prior to obtaining a Massage Therapy Diploma from the Royal Canadian College of Massage Therapy (RCC). She is a registered member of the College of Massage Therapists of Ontario (CMTO) and the American Massage Therapy Association (AMTA), with years of experience in hospitals, physical therapy clinics and rehabilitation centers.  She finds joy and satisfaction in having a career that allows her to assist others in relieving pain and achieving their treatment goals.  Cecilia conducts detailed assessments and is a firm believer in working together with her clients to develop goals that are meaningful to them. She enjoys successfully treating different clients, from athletes to weekend warriors, from trauma patients post motor vehicle accident to patients with repetitive strain injuries. She particularly enjoys doing deep tissue massage, trigger points, and stretches but also has been very effective at utilizing light touch techniques, effleurage and petrissage.  When indicated, clients usually find massage a nice complimentary treatment to physiotherapy.
Cecilia enjoys swimming, volleyball, running and volunteering at the church as Sunday School teacher for young children.  During her spare times, she loves to go hiking with her husband and four children to explore nature, and watching her three sons playing badminton.
Cecilia is fluent in English, Cantonese and conversational Mandarin.