"105 Challenge" fundraising goal:
Amount raised: $106,050 of $105,000
Thanks for all the donors & challengers for making "105 Challenge" a success!
We understand you've had enough of the COVID-19 pandemic and the restrictions placed on our lives which have lasted over a year. It's time for you to rise up and break through. We invite you to join the 105 Challenge. Set a challenge using the goal number of 105, ask for support from your friends and family, and accomplish it! It is not only for you to push yourself and do your best, but also to benefit those in need around us. All proceeds raised from this event will support the programs and services provided at 105 Gibson Centre, whose mission is to serve the local and those in need in our community. See who we serve!
See the list of our challengers and their fundraised amount.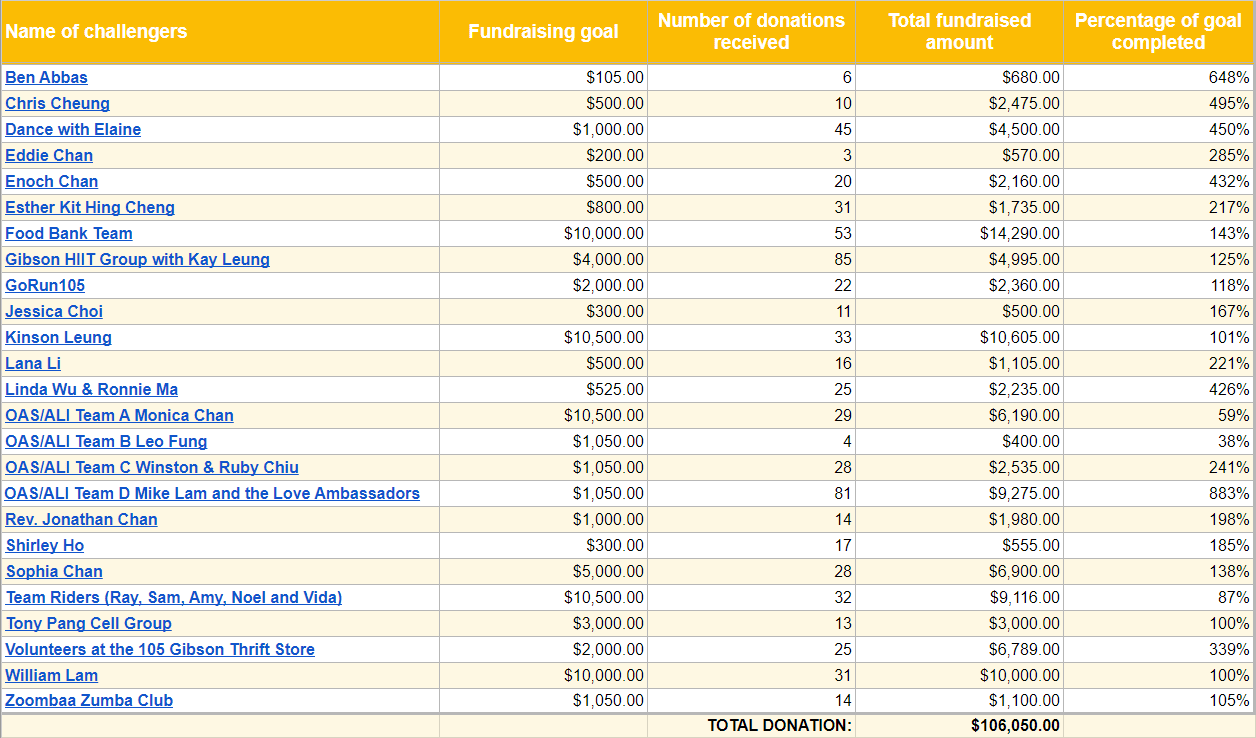 105 CHALLENGE HALL OF FAMERS:
Thanks to the effort of our challengers. Let's check out their work.