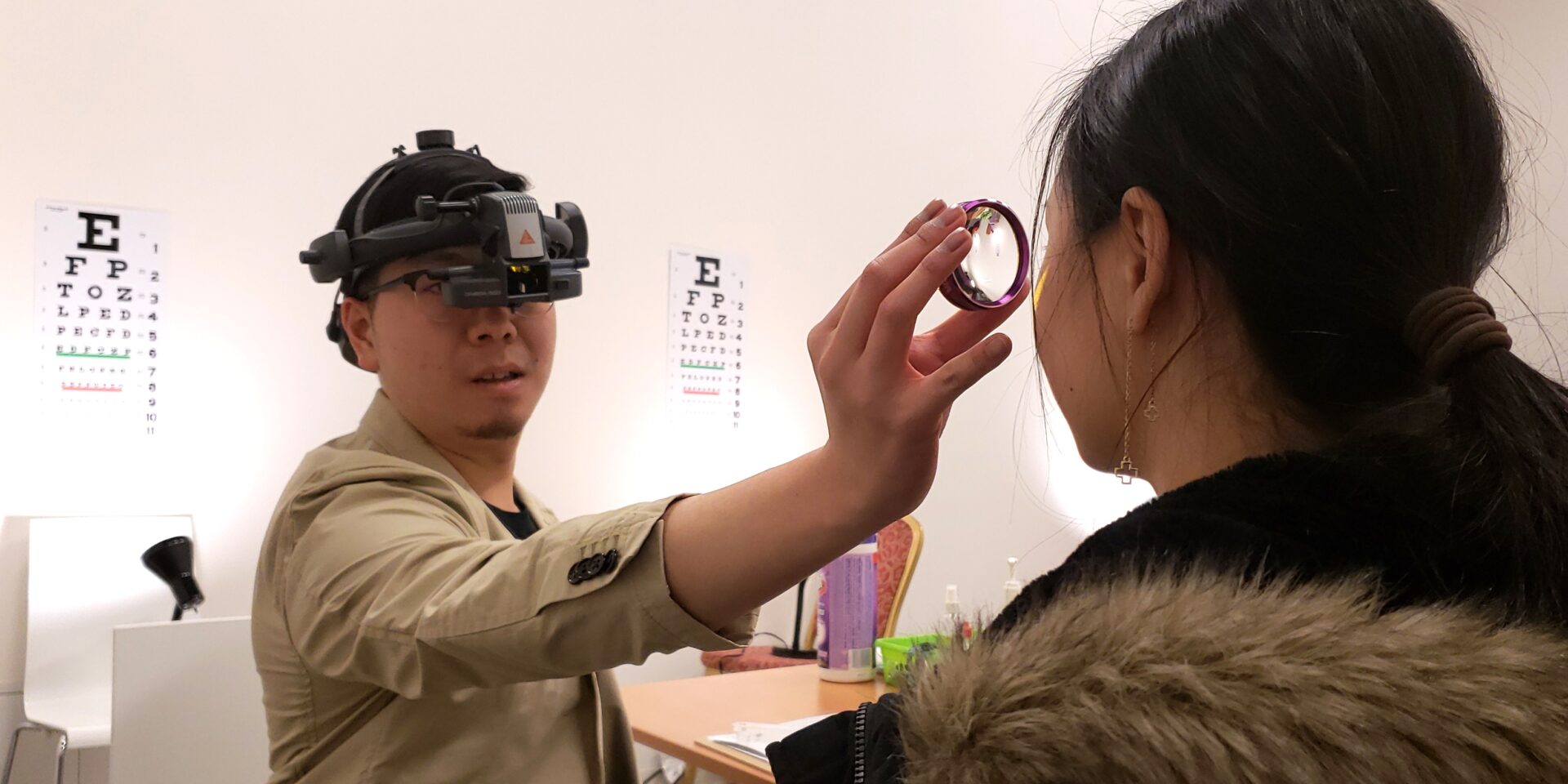 A Link that Creates Impact for Others
While most Out of the Cold locations offer a meal and shelter for the guests, some locations have additional services in their program. In the past, Toronto Christian Community Church had offered dental check, physiotherapy, hair cut and other services. With Dr. Abraham Yuen's coordination, optometry service was introduced in 2018 to provide eye exams and appropriate next steps for the guests. He partnered with another non-profit, Vision Institute of Canada, to bring in two eye doctors and two optometry students for six weeks of services. After spending 45 minutes to set up their portable equipment, the students will perform the pre-testing (checking vision, existing glasses and medication) and the doctors will check eye pressure, pupil dilation and retinal exam.
He enjoys connecting with the community and serving those in need outside of a clinic setting. Quite often there is a barrier between doctors and patients. Some doctors may not prefer to treat people from a certain status group and some people do not obtain proper health care due to a lower self esteem, poorer finances, or lack of knowledge on how to apply for government subsidies for exams and proper eye wear. It is often in these circumstances that Abraham finds volunteering rewarding as he is a link between health care provider and the patients so that they have a chance to see better or to have diseases detected. He can offer a voice for others that deserve to be heard. He had helped seniors who could not read clearly before but can now enjoy reading again. Sometimes the guests return to OOTC with an appreciation after receiving eyeglasses and it is extremely rewarding to know that his simple act can bring huge impact on other people's quality of life.