105 Gibson Centre will resume services as of below arrangement.
August – Only for rental service. By appointment only September onwards – Open to public
Hours of operation
September onwards – Monday to Friday, 10 am – 10 pm (tentative)
Maximum number of occupants
Centre controls the number of occupants up to 255 persons at any time.
Entering the Centre
All visitors must sanitize hands before entering
All visitors must wear masks at all time in the centre
Physical distancing
All visitors must practice physical distancing – keep 2 metres/ 6 feet from others
Wash your hands frequently
Ongoing monitoring of centre users' physical distancing and policing by staff on an ad hoc basis
Cleaning
Common areas and furnishings, including high-touch surfaces (e.g., door knobs, handrails, sink and toilet handles, water fountains, electronic devices, tables and equipment), are to be cleaned and disinfected every two hours.
Complete washrooms cleaning twice daily.
Hand Hygiene and Respiratory Etiquette
Hand hygiene products are available in all rooms
Hand sanitizers are provided in common areas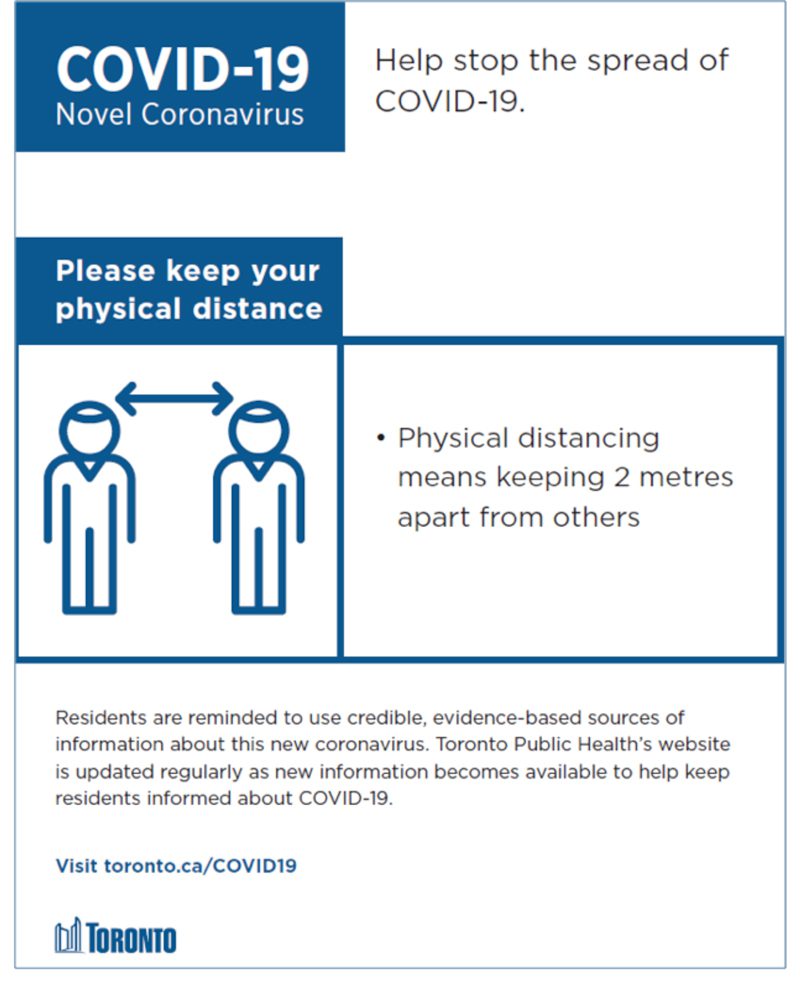 105 Gibson 中心將重啟服務, 安排如下:
8月 — 只限場地租賃,必須預約 9月起 — 對外開放
營運時間
9月起- 星期一至五,上午十時至下午五時(暫定)
人數限制
中心實施人流管制,同期可容納人數上限為250人。
進入中心
進入中心前,所有訪客均需要消毒雙手
在中心內,所有訪客任何時候請帶上口罩
保持身體距離
所有訪客需保持身體距離–與其他人士維持2米/ 6英尺的距離
勤洗手
中心員工會不定期進行監察,以確保大家保持身體距離
清潔
公共地方及常被接觸的設施,例如:門柄,扶手,面盤,廁所把手,飲水機,電子儀器,桌面,及器材)會兩小時清潔及消毒一次
每天兩次全面清潔洗手間
雙手清潔
每個房間均設有清潔雙手用品
公共地方均提供雙手消毒劑