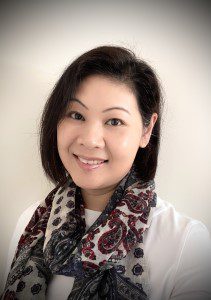 Cassandra is a Registered Psychotherapist with the College of Registered Psychotherapist Ontario (CRPO) and a certified Emotionally Focused Therapy (EFT) Therapist with the International Centre for Excellence in Emotionally Focused Therapy (ICEEFT). She holds a M.Div degree in Clinical Counselling from Tyndale University.
Cassandra loves working with individuals, couples and families. It is her passion to integrate her faith, professional knowledge, skills and life experiences to support people in need of a lift as they face their life challenges. In her sessions, Cassandra privileges every therapeutic relationship and is committed to walk alongside her clients with respect, empathy, compassion and warmth so that they can feel safe to explore their issues. She is very experienced in helping clients dealing with depression, anxiety, self-esteem, grief and loss, childhood trauma, relational distress, parenting, infidelity, addictive behaviours, and life transition.
Utilizing Emotionally Focused Therapy (EFT) as her primary approach to individual, couple, and family therapy, Cassandra aims to empower her clients to move towards growth and resilience by helping them make sense of their distress and restructure their emotional experiences in a non-pathologizing manner. She also draws on Family System Theory, Somatic Attachment Therapy, Cognitive Behavioral Therapy (CBT), Dialectical Behavioral Therapy (DBT), Focusing, Mindfulness, and trauma-informed approaches to meet her clients' treatment needs.
Outside of sessions, you will find Cassandra enjoying time with family and friends, gardening, listening to music, enjoying movies, or working on home projects. She offers counselling in English, Cantonese, and Mandarin.