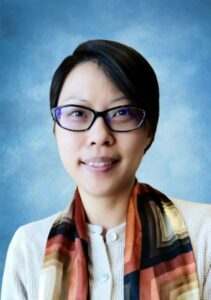 Asanda is qualified as both a Registered Psychotherapist and also a Spiritual Care Practitioner. She registered with the College of Registered Psychotherapist of Ontario (CRPO) and Canadian Association for Spiritual Care (CASC). Asanda completed her Master's degree at University of Toronto.
Asanda worked with all age groups encountering various mental health challenges. Asanda believes that there are ways to manage and work through the complex situations through therapeutic work. Underpinning her approach is an unconditional positive regard, which is foremost contained within a safe, compassionate, and non-judgmental space for the people with who she works. She has experience in working with motor vehicle accident clients, post-traumatic distress (PTSD), depression, loss and grief, self-esteem, family of origin issues, relational and work related issues. Asanda utilizes a variety of approaches. Her therapy is influenced by family systems theory as well as Cognitive Behavioral, Narrative and Emotionally Focused Therapy.
Asanda works with people in Cantonese, Mandarin as well as English.
Asanda passionately believes that people have the capacity to change, and often need encouragement, guidance and assistance in experiencing and achieving positive outcomes.

Outside of work, Asanda enjoys spending quality time with friends and family, exploring, baking and appreciating good food and outdoor activities.