June lives within walking distance from 105 Gibson Centre but she had not heard of the Centre until she received the activity pamphlets in her mailbox in 2016. She initially wanted to join the singing class. Unfortunately, some of the classes were not offered in English so she joined the Zumba class instead.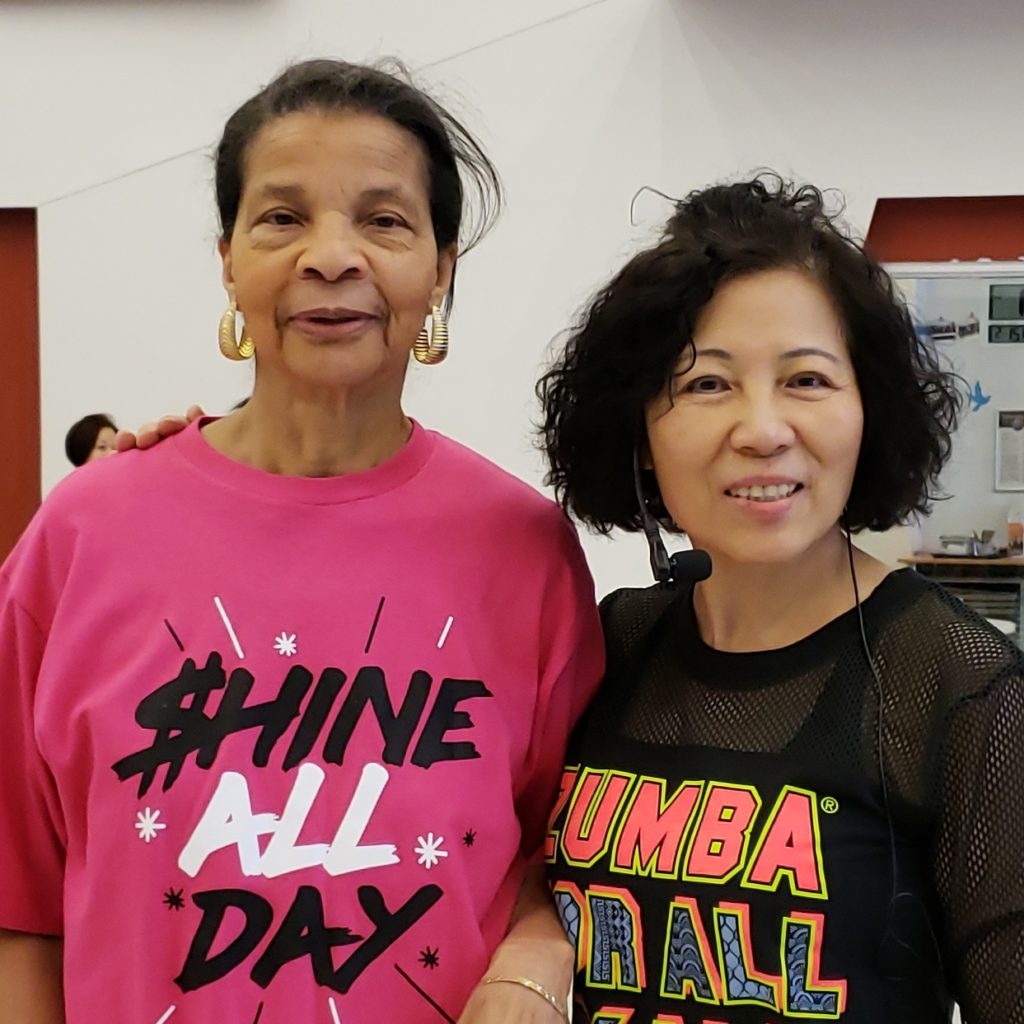 Elaine, the Zumba instructor, was very attentive and would personally show her the steps and repeat the instructions in English. As some of the students also spoke English, she comfortably integrated into the class and felt so at ease that she also invited her neighbour and other family members to join. She also met new caring friends who would hug and encourage her. They would call her when she was ill and could not come to class.
June really appreciated that Elaine sat with her and her friend at the 105 Gibson Christmas celebration so that she could interpret the Chinese into English for them. June was familiar with the tunes of some Christmas songs sung in Chinese, such as Silent Night, and she was able to follow along or sing in English. Not understanding Chinese did not hinder June's participation at the Centre because for her, the love felt here was the common language amongst the users here.