Due to the lockdown restriction, this program will be postponed until further notice. Sorry for the inconvenience caused. 
LOVE THE EARTH. GREEN THE COMMUNITY.
Do you long to breathe in fresh air surrounded by nature?
The COVID-19 pandemic has made us appreciate the importance of being healthy and resilient more than ever. It has helped us recognize a greener environment is vital for everyone's good health. WEWALK GREEN DAY 2021 is the campaign to awaken your call to nature! This year, we are holding 2 fundraising events on our GREEN DAY. Join one or join both!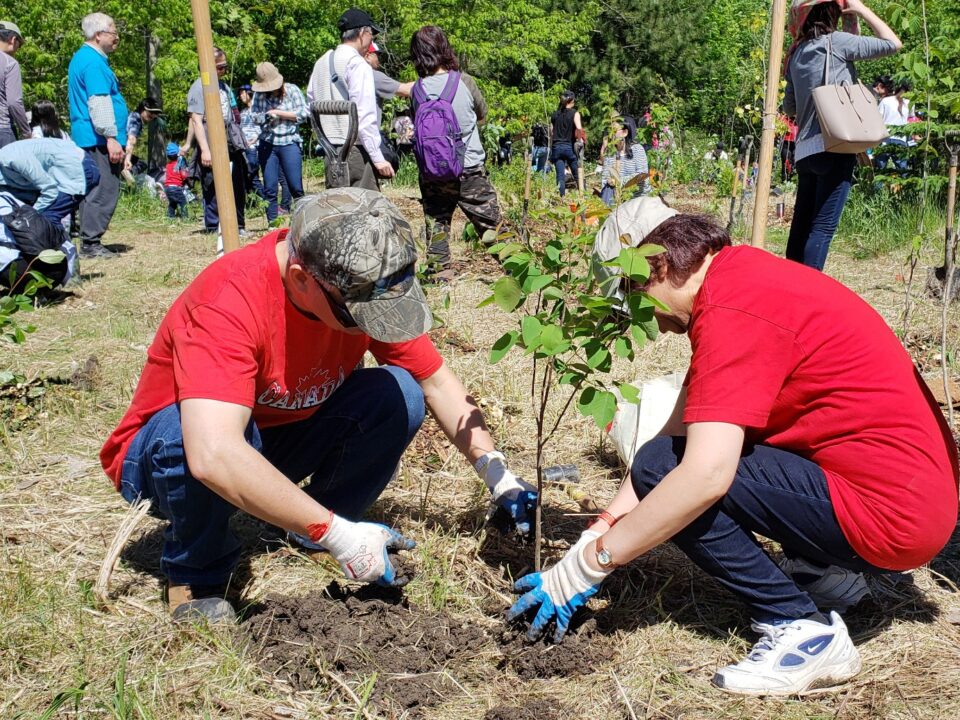 TREE PLANTING
Date: May 15, 2021 (Sat)
Venue: Phyllis Rawlinson Park, Richmond Hill
Time: 2 sessions are available
1st session: 9 – 11am
2nd session: 12 – 2pm
Cost: $100 per tree
Come join us and plant trees for the next generation. All participants (including children) must register, so that we can maintain proper physical distancing and adhere to 25 people per event.
If you are not able to come plant, you can choose to make a donation and let us plant for you. Also this year, you may wish to become a fundraiser – a personal fundraising page will be opened and you can invite your friends and family to support you.
Let's grow a green community together!
Options for you to get involved:
1. Come to plant a tree and be the fundraiser
2. Make a donation (and let us plant for you)
3. Be a fundraiser (to help support us)
Check out the fundraiser list and support them!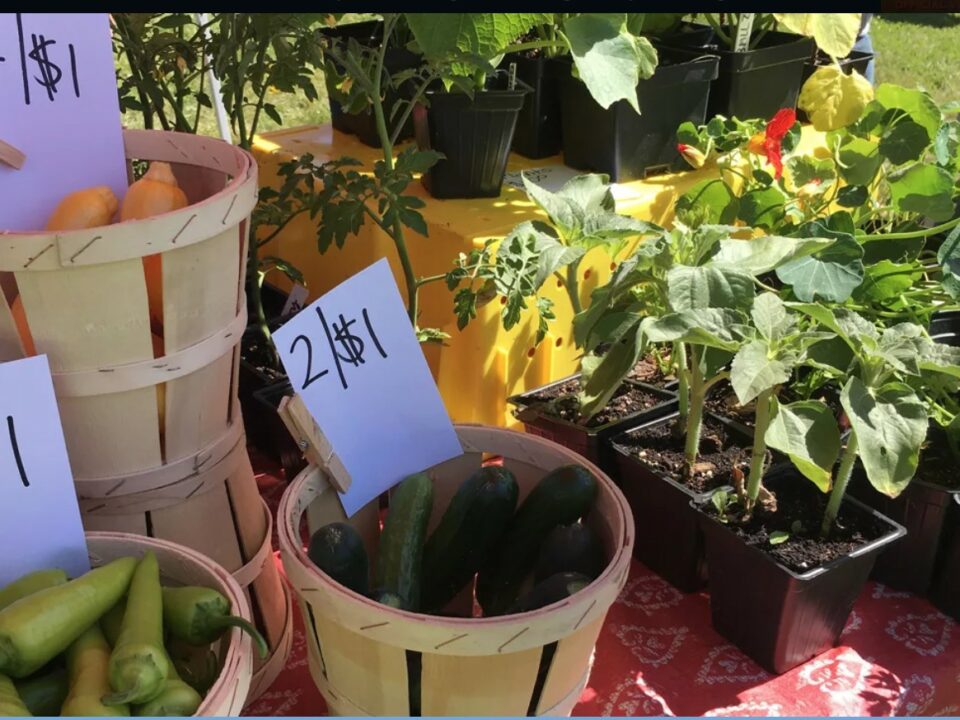 FARMER'S MARKET
Date: May 15, 2021 (Sat)
Venue: Parking area at 105 Gibson Centre
Time: 9am – 12pm
105 Gibson Centre will transform the parking area into a farmer's market… for ONE MORNING!
Booths will be set up outdoors surrounding the Centre to provide a safe, efficient way to shop.
Be inspired by locally grown fresh produce, herbs, custom handmade products, quality handcrafted recycle items… and more. For best selection, shop early!
All proceeds will be used to support the programs and services at 105 Gibson Centre.
Two events are planned on May 15, 2021 with activities in two locations.
Tree planting will take place at Phyllis Rawlinson Park in Richmond Hill.
Farmer's Market will be held at the parking area of 105 Gibson Centre.
To evoke environmental awareness in the community.
To go green in our community together.
To encourage recycle, reuse and love for our environment.
To support the costs for operating programs and services at 105 Gibson Centre.
The parking area of 105 Gibson Centre will have very limited spots for the event. You can park your vehicle at Toronto Christian Community Church (TCCC) or the parking zone next to us.
This outdoor event will follow COVID-19 health and safety guidelines as set out by public health authorities. Tables will be spaced out to ensure social distancing. All participants will wear masks. Hand sanitizers will be available. Staff will continuously monitor and manage the venue capacity limits.
No registration is required. However due to COVID-19 public health restrictions, the venue must limit the number of customers shopping at one time. Once the venue reaches its capacity, customers are then admitted in on a 1-out-1-in basis.
It is opened from 9am till 12pm
Please come and visit. Explore new flavours. Enjoy the season. Protect the environment. Nourish yourself. And connect with your community.
Farmer's Market is an outdoor market that offers the opportunity for people to buy farm-fresh, locally grown produce and goods that will facilitate making eco-conscious decisions. We aim to provide healthier, tastier and more ethical choices to our neighbours.
COVID-19 safety protocols will be in place throughout the events. The events will take place, rain or shine.