PROVIDE SERVICES 

• 

CREATE COMMUNITY 

• 
MAKE AN IMPACT
We are committed to provide high-quality care services to the local, and especially for the vulnerable and those in need. This is our final building expansion project which will help improve health and quality of life for our users in the community we serve.
Your generous support can help build a better community. Together we can make an impact!
"But the mental health needs coupled with the physical needs are great within this community."
– Ray Lee, Executive Director, 105 Gibson Centre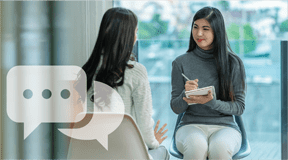 We aim to expand our services in mental health and medical consultation to continue to build an inclusive, caring and engaged community. Since 2020, there is a 402% increase in demand for counselling services at the Centre.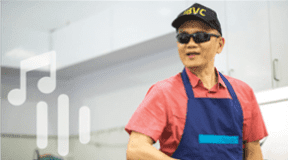 Centre-wide soundproofing will provide an enhanced user experience, more privacy and a less distracting work environment for users and especially for the visually impaired staff at the Cultural Café.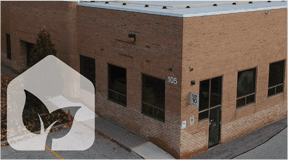 We will continue to incorporate greening solutions. Our goal is to reduce greenhouse gas emissions by 25% in construction building materials and throughout the Centre.
Leave a Gift in Your Will and Change Lives.
"Making an eternal investment for God's glory and building His kingdom …specifically for Phase 3, I believe we all need a safe space that is accessible where we can address the intangible needs – mental, emotional and spiritual needs."

– 105 Gibson Centre Legacy Donor
Partner with us to support the Phase 3 Expansion Project. Your support help us to build a better community.
A gift in your Will or Gift of Securities can leave a lasting imprint of love on the community.
For assets, stocks, estate fund, foundation or real estate gift donations, please contact Chair of 105 Gibson Advisory Body (GAB), William Lam, at williaml@105gibson.com.
You are leaving behind a legacy of LOVE, COMPASSION, CARE… HOPE.
SPONSORSHIP OPPORTUNITIES
For more information, please contact us at give@105gibson.com.
We are grateful for your partnership and support.
Disclaimer: 105 Gibson Centre will use all reasonable and best efforts to honour donors' wishes in disbursing their donation to the program of their choice. Where donations have exceeded the immediate demands of the designated program or where the program is cancelled, 105 Gibson Centre will reserve the right to redirect the donation to other priority areas.